Twist-and-Pull. May-2013
Twist-and-Pull is a fun project with no research value. The rocket was made from a mailing tube plus odds and ends lying around the worksthop. Total cost about $10 bucks!
---
Components
Rough cutting the fins from a sheet of 6" wide furnature quality pine.
Sanding the airfoil.
Drilling holes for pins.
Pins (1.5" nails), airframe, and fins
Inside view
Glue, fillets, and the fin alignment jig
---
The nosecone was made by gluing together layers of cedar and then turning on a lathe. Cedar is only a little heavier than balsa, but much sturdier. The tip is machined alumunum.
---
Reinforcements
---
Finished
---
Launch
A Rocketflite H220 Silver Streak motor is a perfect choice for flying on a gray and overcast day in the Midwest. The bright sparks looked awesome against the dark sky.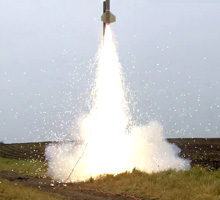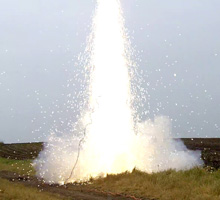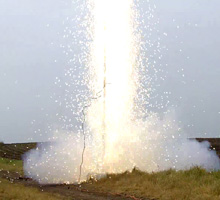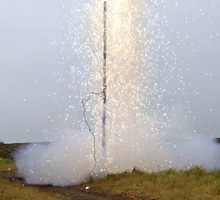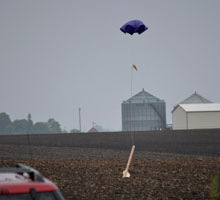 [UP]